About Us
TAYLOR is a turn-key contractor with more than 35 years of construction management, general contracting, and design build experience, and hundreds of success stories.
We continue to help transform New York State and expand across the country, delivering superior execution and client satisfaction in every phase of every project.
Celebrating Three Decades and Counting
Established as R-J Taylor, General Contractors in 1984, Co-Founder Richard Taylor saw opportunity in design build where he could be an integral part of a team, helping projects move from concept through design into construction.
Growing on word of mouth, R-J Taylor worked with small to medium-sized regional businesses that did not have their own internal construction department.
In the 90's R-J Taylor earned the attention of national firms, expanding into Michigan, Massachusetts, California, New Jersey, and Pennsylvania. As R-J Taylor grew, reputation allowed them to add multifamily housing, institutional work for non-profits, healthcare, and educational projects to its portfolio.
Today, TAYLOR is an ever-evolving general contractor, focusing on expanding products and services to better meet the needs of our sophisticated clients—while maintaining long-term relationships and high satisfaction ratings. Led by President, Karl Schuler, and his team of builders, more than 35 years of knowledge, experience, and satisfied clients are behind every new project they build.
TAYLOR – The Builders has evolved with their clients, growing and changing to meet their needs. We are forging new links for the future, combining tomorrow's technology with our strengths from the past.
Unmatched Construction Services
If 35+ years of experience isn't enough, our high level of repeat clients, collection of customer testimonials, and long-standing partnerships with supplies, designers, and subcontractors make us confident in our approach.
Here's what you can expect when you work with TAYLOR:
Commitment to quality, service, and safety
High-quality finished products, on time and at or below budget
Forthright communication and the highest degree of professionalism in all dealings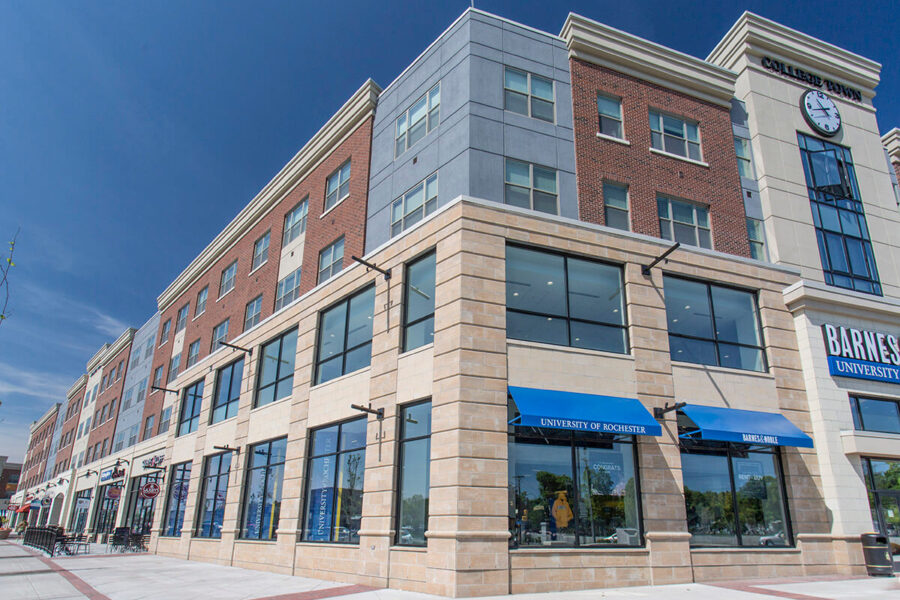 In 2021, TAYLOR was recognized as one of Rochester's Top 100, on the esteemed list of Rochester's fastest growing companies. Overall, this is the fifth time (2010, 2014, 2015, 2018 and 2021) Taylor's exceptional staff and loyal customers allowed "The Builders" to place high despite a sometimes challenging construction market.
To be eligible for the Rochester Chamber Top 100, businesses must be privately held, headquartered in the nine-county Rochester region, and have earned at least $1 million in revenue in each of the three most recent fiscal years. The Top 100 is computed based on revenue, taking into account both dollar and percentage growth.

Work with Us
Join Our Team
It takes a special combination of confidence and experience to be a "Builder."
As TAYLOR continues to grow, we are always looking for talented, energetic professionals to help us exceed customer expectations.