Fred Lehmann, Pina LaDelfa, Geoff Cook, Amanda Mnich, Kodie Tompkins, Autumn Sample and David Cox Rappel During the 11th Annual "21 Stories For Scouts" Event At Historic Kodak Tower
As part of the 11th Annual Seneca Waterways Council "21 Stories For Scouts" rappelling event on September 4th, Fred Lehmann, Pina LaDelfa, Geoff Cook, Amanda Mnich, Kodie Tompkins, Autumn Sample and David Cox accepted the challenge to defy gravity by rappelling around 21 stories down the historic Kodak Tower in downtown Rochester to support the Seneca Waterways Council Urban Scouting program.
"GLA was so happy to partner with Taylor, the Builders and participate in this year's 21 Stories event," said GLA President, Joseph O'Donnell. "It is not often you get to experience something incredible & new all while supporting a local cause."
"I'm so glad Taylor 'pushed me over the edge' for this unique event," said David Cox, Associate and Project Manager at Passero. "It was a great experience, not many people can say they have rappelled down Kodak Tower. A special thanks to Taylor for organizing a team and raising money for a great cause."
Five out of the seven participants enjoyed supporting this event for the first time (Geoff's third and Fred's second), while TAYLOR as a company has supported since 2012. Joining together for one common goal on the Rochester skyline was current TAYLOR Vice President and Project Manager, Fred Lehmann; TAYLOR Controller, Pina LaDelfa; and TAYLOR Director of Marketing and Business Development, Geoff Cook. Long-time project partners Kodie Tompkins, Architect Intern; Amanda Mnich, Architect Intern; and Autumn Sample, Intern, represented Greater Living Architecture. David Cox, Associate/Project Manager at Passero Associates, also joined the team for this exhilarating fundraising adventure.
In addition to TEAM TAYLOR, more than 75 local business leaders and scout supporters took advantage of this unique fundraising event. Donations go directly toward underwriting outreach programs for urban youth in the City of Rochester, including over 40+ after-school programs and summer camp experiences. The Seneca Waterways Council, Boy Scouts of America serves nearly 11,000 young people each year with leadership and character development programs that change lives and help prepare young people for life. For more information on the event, to donate, or learn how you can rappel Kodak Tower next year, visit www.21StoriesForScouts.org.
ABOUT SENECA WATERWAYS COUNCIL
The Seneca Waterways Council, Boy Scouts of America (BSA), serves the youth of the Counties of Ontario, Wayne, Seneca, Yates, and Monroe and the City of Rochester, New York. Seneca Waterways Council provides an educational program for boys and young adults to build character, to train in the responsibilities of participating citizenship, and to develop personal fitness. Please visit www.SenecaWaterways.org for more info.
ABOUT GREATER LIVING ARCHITECTURE
GLA has served upstate New York for over 50 years, providing plans for thousands of homes and businesses. Our attention to detail and the desire to make each plan reflect the inspiration of its owners, is one of the key elements of our success. To guarantee your project's success, please visit www.GreaterLiving.com.
ABOUT PASSERO ASSOCIATES
Our dedicated staff of over 100 professionals provides high-quality, value-oriented planning, engineering, architectural design, structural, surveying, sustainability, program management, design-build, construction administration and inspection services throughout the Northeastern, Midwestern, and Southeastern United States. To see how their team can make a difference on your next project, please visit www.Passero.com.
ABOUT TAYLOR – THE BUILDERS
TAYLOR is a second-generation general contractor with over 30 years of experience in the design and construction of commercial, industrial, multifamily, and institutional buildings. Having successfully completed literally hundreds of projects throughout New York State and across the country, TAYLOR has the resources to deliver superior execution on all phases of every project from the ground up. For more information on our company, and a chance to exceed your future construction goals, please visit our new website at www.TaylorTheBuilders.com.
Related Posts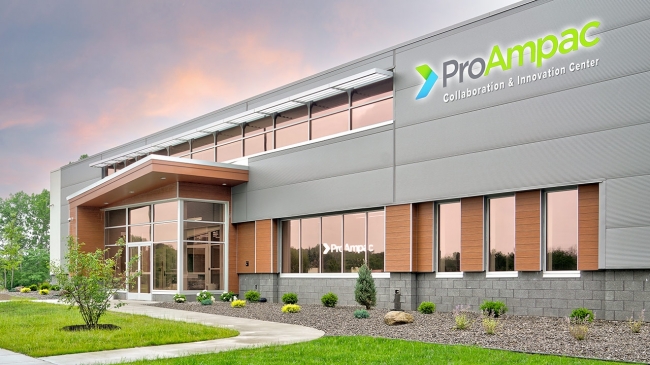 ProAmpac Opens Global Collaboration & Innovation Center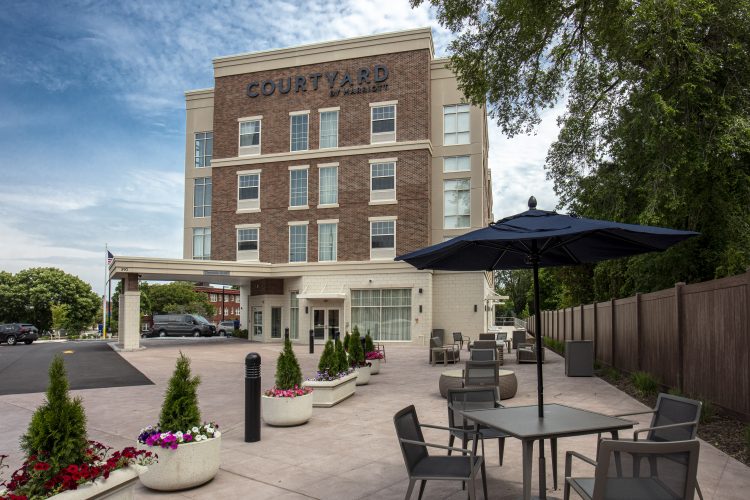 Taylor Celebrates Ribbon Cutting at New Courtyard By Marriott Hotel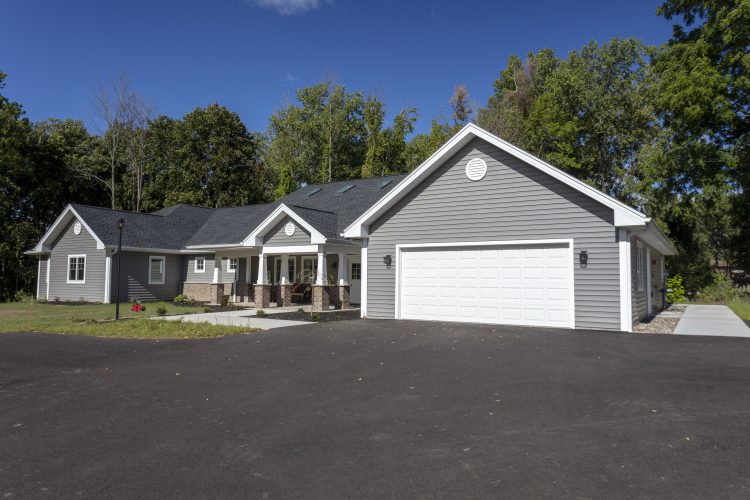 Heritage Christian Services Opens a New Neighborhood Home in Penfield