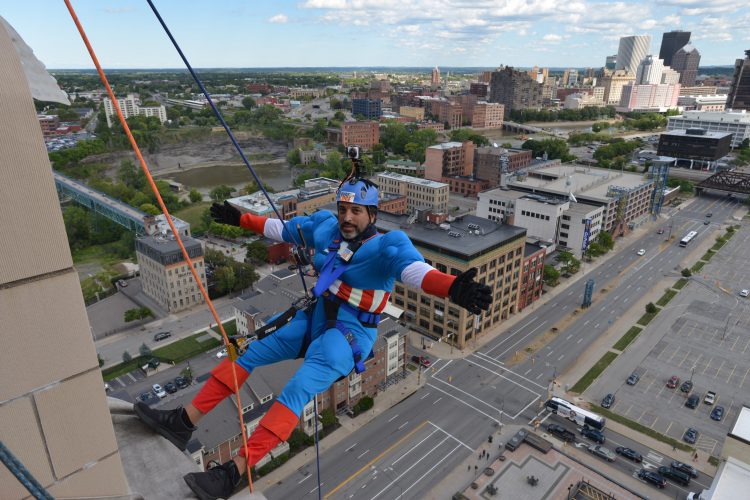 Taylor, Greater Living & Passero Go Over The Edge For Urban Scouting
Fred Lehmann, Pina LaDelfa, Geoff Cook, Amanda Mnich, Kodie Tompkins, Autumn Sample and David Cox Rappel During the 11th Annual "21 Stories For Scouts" Event At Historic Kodak Tower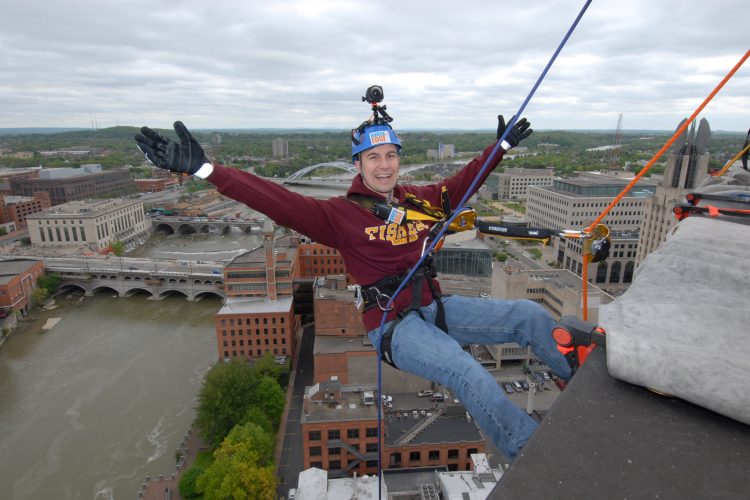 Taylor Over The Edge For Urban Scouting
Steven Hickey, David Ricci, Geoff Cook, Ryann Cook, and Jon Fogle Rappel During the 8th Annual "21 Stories For Scouts" Fundraising Event.

TAYLOR Announces New Hire, Promotions
Taylor announces new hire, promotions, continuing adjustments for market growth.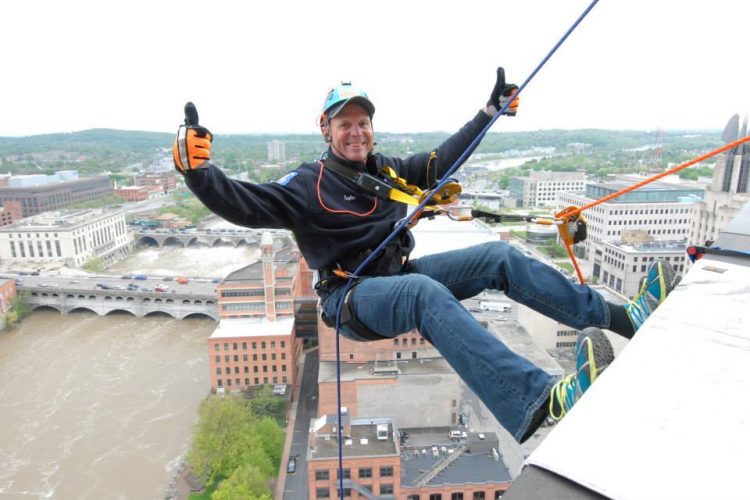 Taylor CEO and Marketing Director Go Over The Edge for Urban Scouting
As part of the 5th Annual Seneca Waterways Council "21 Stories For Scouts" rappelling event on May 16th, Jim Taylor and Geoff Cook (dressed as Mr. Incredible) rappelled 21 stories down the First Federal Plaza.

Cook Promoted to Marketing Director
Cook will continue to formulate, direct and coordinate all marketing, public relations, communications, and business development activities for the company, while seeking out new business opportunities to strategically position the company for new market growth.