Donut Lovers Rejoice As Paula's Nears Completion At Seneca Street Infill
Regional General Contractor Completing Two-Story Mixed-Use Building in Larkinville
TAYLOR is nearing completion of the construction to create the Seneca Street Infill located at 864 and 872 Seneca Street in Buffalo, anchored by the fourth location of Paula's Donuts. TAYLOR is teaming with Larkin Development Group to construct these two buildings, with street facades designed to emulate the row attached buildings historically found along Seneca Street. The two-story 2,234 square-foot building at 864 Seneca Street features market rate apartments and retail space, while the two-story, 4,032 square-foot building at 872 Seneca Street is a commercial space that houses Paula's, along with second floor apartments. Construction completion, including the opening of Paula's, is slated for early spring 2021.
"TAYLOR is excited to support the historic Larkinville community with Seneca Street Infill, along with the current Millrace Commons construction." said TAYLOR President, Karl Schuler. "We are pleased to contribute to Larkinville's long-term goal to create a live-work-play area adjacent to downtown by building dream spaces for tenants and residents to enjoy."
 Seneca Street Infill is the type of development that Larkin Development Group will continue to build, in order to create mixed-use density in the district, bringing new residents and business to the historic Larkinville neighborhood. Conveniently located adjacent to Larkin Square and the Larkin at Exchange Building, the 85,000 square-foot mixed-use building, Millrace Commons, is also nearing completion at 799 Seneca Street in the center of Larkinville. The ground floor of the Seneca Street wing will have 13,000 square-feet of retail. On the second through fifth floors will be 70 market rate apartments made up of studio, one and two bedroom units.
About Paula's Donuts
Established in 1996, Paula's Donuts® is a family owned and operated business. Their hand cut donuts are baked fresh daily on the premises, the old fashioned way. Voted #1 Donuts by Buffalo Spree. Paula's has over 30 varieties of donuts as well as pastries, muffins, bagels, breakfast sandwiches, carrot cake, coffee, cappuccino, tea, hot chocolate, and cold beverages. Visit any of the current locations in Tonawanda, Clearance and West Seneca to taste the difference.
About Larkin Development Group
Larkin Development Group (LDG) has been a leader in Buffalo, New York in the transformation of the city's rich stock of buildings from the late 1800's and early 1900's into mixed-use developments. The majority of the company's real estate holdings are in buildings that were once part of the Larkin Soap Company. Since 2002, LDG has been transforming the Larkin District, aka Larkinville, back to its roots, as a vibrant mixed use neighborhood, home to offices, residences, restaurants, parks and other public gathering spaces. Their portfolio of real estate includes multiple buildings and property in addition to the Larkin at Exchange Street including Buffalo's most innovative space, Larkin Square. For more information, visit larkindg.com.
About Taylor – The Builders
TAYLOR is a second-generation general contractor with over 35 years of experience in the design and construction of commercial, industrial, medical, multifamily, and institutional buildings. Having successfully completed literally hundreds of projects throughout New York State and across the country, TAYLOR has the resources to deliver superior execution on all phases of every project from the ground up. For more information and a chance to exceed your future construction goals, visit TaylorTheBuilders.com.
Related Posts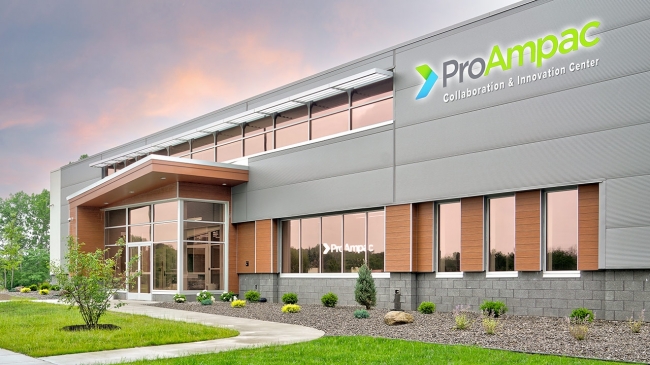 ProAmpac Opens Global Collaboration & Innovation Center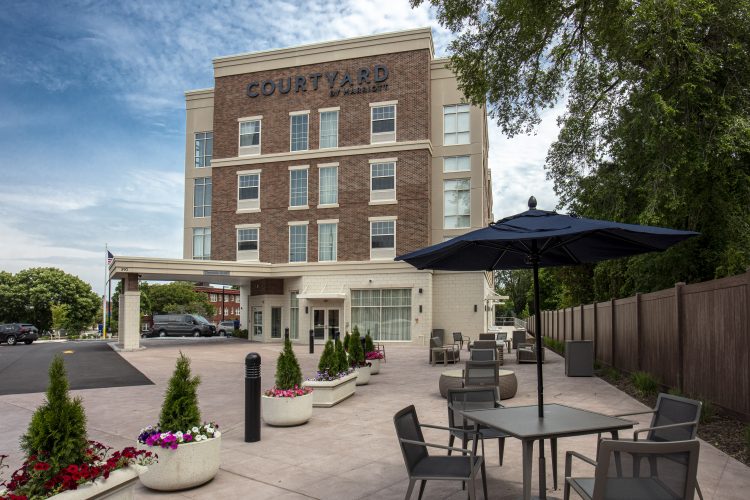 Taylor Celebrates Ribbon Cutting at New Courtyard By Marriott Hotel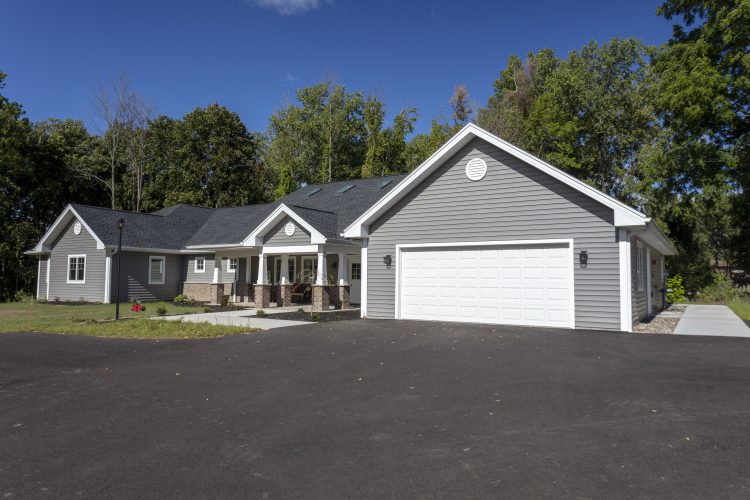 Heritage Christian Services Opens a New Neighborhood Home in Penfield