Local Contractor Has Been Building On Three Decades of Client Satisfaction
TAYLOR is celebrating 30 years of client satisfaction. Born on the foundation of Integrity, Ingenuity, and Dependability, there is no such thing as a typical TAYLOR client over the past three decades, but every client has shared one thing in common; satisfaction in what they build together.
"Our customers tend to be experienced buyers of construction services. The majority recognize that price is just a piece of the equation. They understand the value we have to offer, and have been building on that for over three decades," said TAYLOR Co-Founder/CEO, Jim Taylor. "Time is very critical in all of our projects, and on top of that, it is the quality that goes into it. Clients can't afford to have people come back for repairs. Things have to be done right the first time."
Established as R-J Taylor, General Contractors in 1984, Co-Founder Richard Taylor saw opportunity in design build where he could be part of a team, helping projects move along from concept through design into construction implementation. Growing the business on word of mouth, R-J Taylor worked for small to medium-sized regional businesses that didn't have their own internal construction department.
In the 90's R-J Taylor earned the attention of national firms, expanding their geographic reach with the completion of manufacturing and distribution plants in Michigan, Massachusetts, California, New Jersey, and Pennsylvania. As R-J Taylor grew, their reputation grew, seeing the opportunity to expand into multi-family housing, institutional work for non-profits, healthcare, and educational projects.
Today, re-branded as TAYLOR – The Builders, this ever-evolving general contractor continues to expand products and services to better meet the needs of their sophisticated customers. Led by Co-Founder/CEO Jim Taylor, and President, Karl Schuler, the second-generation contractors have compiled over three decades of experience in the design, construction, and successful completion of literally hundreds of projects – large and small – , having the resources to deliver enhanced execution on all phases of your projects from the ground up.
Recent projects have included: The Legends at North Ponds, a state-of-the-art apartment community for active adults 55+ located in Webster, NY; SUNY Oswego Rice Creek Field Station, a LEED® GOLD certified biological field station and observatory in Oswego, NY; Wright Distributing Corporation, a new warehouse addition, office remodel, and major warehouse reconfiguration to existing distribution facility in Henrietta, NY; National Used Auto Superstore; approximately 45,000-square-foot used-car dealership in Henrietta, NY; CollegeTown Rochester, recently awarded the construction of buildings #2 and #5 of the new 500,000-square-foot mixed-use development at the intersection of Mt. Hope and Elmwood Avenues in the City of Rochester; and Lakeside Medical Suites, recently broke ground for two 23,000-square-foot Class A medical office buildings in Canandaigua, NY.
As TAYLOR's growth continues, and their experience thrives in maintaining long-term relationships with client satisfaction, businesses will continue to be contingent of TAYLOR's Integrity, Ingenuity, and Dependability, since they are truly "A Smarter Way to Build."
ABOUT TAYLOR
TAYLOR is a second-generation general contractor with over 30 years of experience in the design and construction of commercial, medical, industrial, multi-family, and institutional buildings. Having successfully completed literally hundreds of projects, TAYLOR has the resources to deliver superior execution on all phases of every project from the ground up. For more information on our company, and a chance to address your construction needs, please visit our website at www.TaylorTheBuilders.com.
Related Posts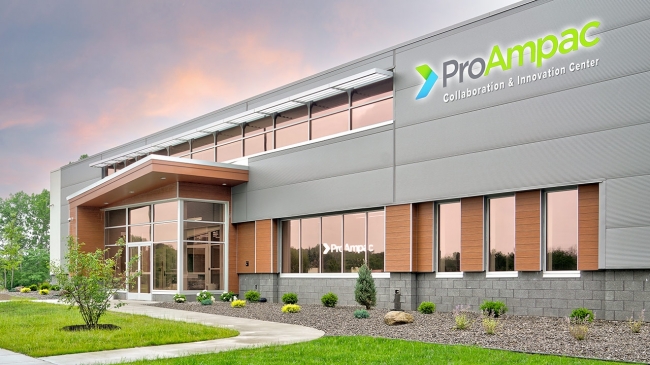 ProAmpac Opens Global Collaboration & Innovation Center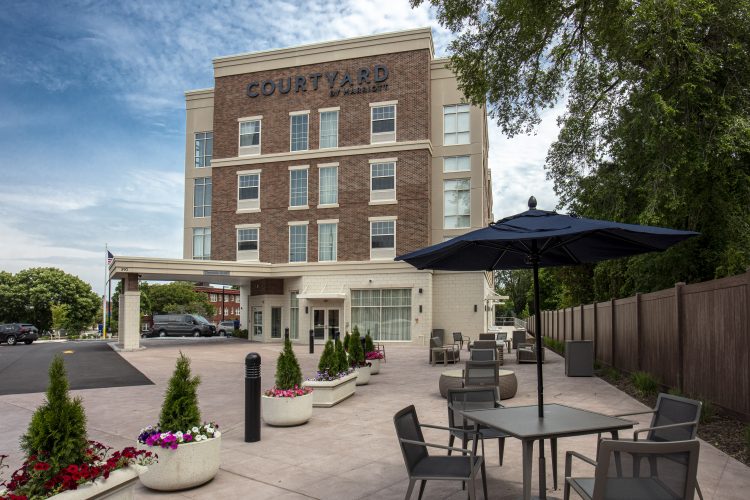 Taylor Celebrates Ribbon Cutting at New Courtyard By Marriott Hotel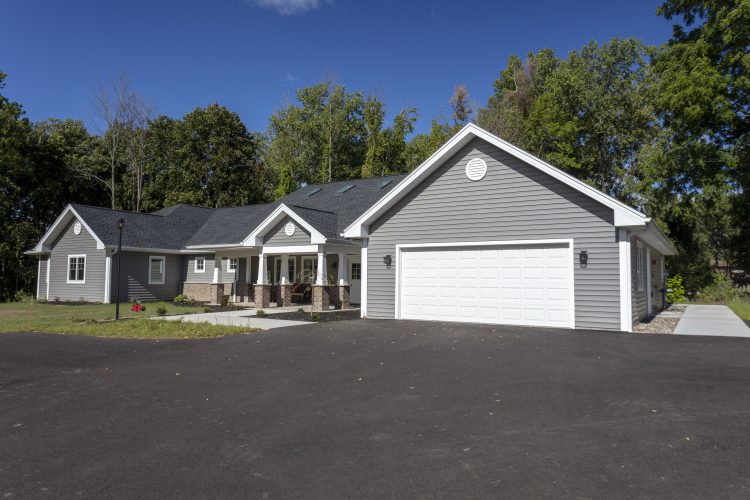 Heritage Christian Services Opens a New Neighborhood Home in Penfield