TAYLOR – The Builders Joins Flower City Habitat for Humanity Nationwide Home Builders Blitz
Nearly 250 families will build strength, stability and self-reliance with support from professional builders across the country
TAYLOR – The Builders and local construction experts will join Flower City Habitat for Humanity in helping area families by building a home in a week as part of Habitat for Humanity's annual Home Builders Blitz.
During this year's event, nearly 250 families in 31 states will build strength, stability and self-reliance in partnership with professional builders.
Across the country, Habitat for Humanity recruits and partners with local professional builders who provide labor, funding and materials, giving local Habitat for Humanity organizations the ability to work with more families without the usual tasks of raising funds and recruiting volunteers.
"The professional builders who selflessly take time out of their busy and profitable construction schedules to participate in Habitat for Humanity's Home Builders Blitz are true community heroes," said Jonathan Reckford, CEO of Habitat for Humanity International. "Since 2002, professional builders have partnered with Habitat across the country to build, repair or rehab more than 1,500 homes. We are grateful for their donation of time, funds and talent, which enables hundreds of Habitat homeowner families each year to build the foundation for a better life."
Local subcontractors and suppliers building during Habitat's Home Builders Blitz include TAYLOR – The Builders with: American Plumbing, APEX Painting, B&L Wholesale Supply, Caldwell Manufacturing, Kelley Construction, Douglas Electric, Henry Isaac, Image City, Imperial Flooring, and Rochester Lumber.
The event is supported nationwide by presenting sponsor PlyGem, with additional support from Panasonic Ventilation, MASCO Corporation, US LBM Foundation and Columbia Forest Products. Local support is provided by B&L Wholesale, Image City, Imperial Flooring, and Rochester Lumber.
"Flower City Habitat for Humanity continues to help transform the Rochester community by mobilizing volunteers, businesses, partnering with families, and encouraging local contributors to improve our neighborhoods," said Taylor CEO, Jim Taylor. "We are proud to be part of this unique Blitz Build, and are grateful to the numerous donors in our community who help build these homes for local families in need."
About TAYLOR – The Builders
TAYLOR is a second-generation general contractor with over 30 years of experience in the design and construction of commercial, industrial, multifamily, and institutional buildings. Having successfully completed literally hundreds of projects throughout New York State and across the country, TAYLOR has the resources to deliver superior execution on all phases of every project from the ground up. For more information on our company, and a chance to exceed your future construction goals, please visit our new website at www.TaylorTheBuilders.com.
About Flower City Habitat for Humanity
Flower City Habitat for Humanity, founded in 1984, is a non-denominational Christian housing ministry dedicated to eliminating substandard and poverty housing in Rochester, NY. Since 1984, FCHH has built or renovated over 200 homes, and is one of the largest Habitat affiliates in the northeastern US. Visit: www.rochesterhabitat.org.
Related Posts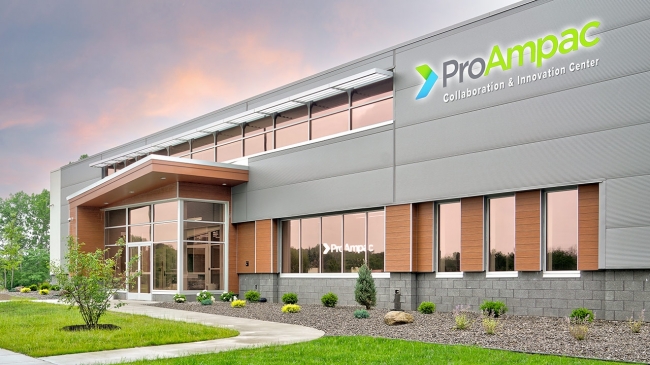 ProAmpac Opens Global Collaboration & Innovation Center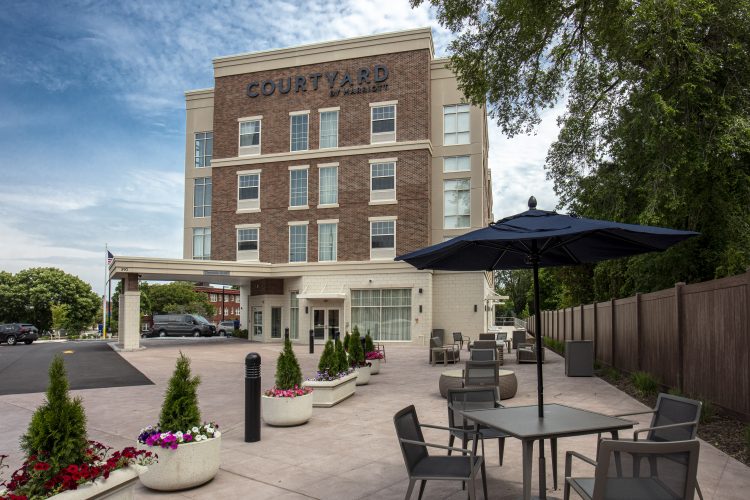 Taylor Celebrates Ribbon Cutting at New Courtyard By Marriott Hotel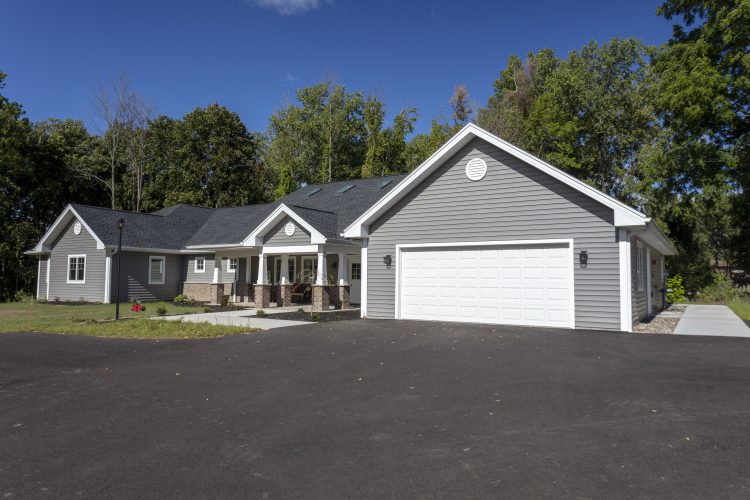 Heritage Christian Services Opens a New Neighborhood Home in Penfield