Jim Taylor Presents Fisher's Community Champion Award to Sania Zaki and Allison Mooney
Third Annual Senior Athlete Awards Banquet Honors Athletes, Coaches, and Accomplishments of St. John Fisher Athletic Programs On and Off the Field
Jim Taylor, CEO of leading regional general contractor TAYLOR – The Builders, and an honoree in the Community Champion category at the 2013 Greater Rochester Awards, has always gone beyond the typical commitment to his local community. This past Wednesday, Jim was able to honor St. John Fisher College student athletes with a similar commitment, as he presented the Community Champion Award to Sania Zaki and Allison Mooney at the Third Annual Senior Athlete Awards Banquet held at Woodcliff Hotel and Spa.
"This award has been established to recognize the contributions of a St. John Fisher student-athlete to the College community and the community at large, who embodies the spirit of leadership, commitment, and selflessness, and who strives to make the community a healing, unifying, enlightening force," says TAYLOR CEO, Jim Taylor. "This award recognizes student athletes who study for the sake of learning, give for the sake of giving, and understand that personal accomplishment is never achieved alone."
Sania Zaki, of the women's tennis program, has volunteered for several organizations throughout her collegiate career. She has volunteered at United Cerebral Palsy and St. Luke's hospital back in Utica for the past three summers, and has also been involved in several clubs and organizations on campus; serving on the Teddi Committee, – SWAV- and PCC – Project Community Convergence – where she volunteered raking leaves and painting city schools. Sania is a member of the national honor society for Media and Communications majors, serving as the group's vice president. Sania is also the Publicity Chairperson and Vice President of the Muslim Student Association, and has been a senior staff member for the Cardinal Courier. A four-year member of the women's tennis team with a 3.2 GPA and a team captain this year, Sania will be moving to Boston where she will be working for a Marketing Agency.
Allison Mooney of the women's soccer team, has volunteered at the Ronald McDonald House throughout her collegiate career in various departments, including serving a leadership role in their Rocks-for-Sock Campaign and their annual red-tie gala. Allison has played a key role in helping the women's soccer team with their pie-in-the-face program, which helps raise many for pancreatic cancer, and has also been involved in the Teddi Dance for Love, Relay for life and PCC. She has also helped out back in her home town of Geneseo, helping tutor second graders in English and math, and has also volunteered at Camp Stella Maris, a non-profit organization summer camp run through catholic charities. Allison boasted a 3.75 GPA and will graduate with a degree in Accounting. She will be interning with KPMG this summer and will return to Fisher in the fall to work on her MBA with an anticipated graduation date of May 2016.
About St. John Fisher College Athletics
Fisher's winning tradition is present both on and off the field as its student-athletes continue to be honored for both academic and athletic excellence. The College is a Division III member of the NCAA, the Eastern Collegiate Athletic Conference, the Empire 8 Conference, and an affiliate member of the Liberty League. Men's sports compete in baseball, basketball, cross country, football, golf, lacrosse, rowing, soccer, tennis, and track & field. Women's sports participate in basketball, cross country, field hockey, golf, lacrosse, rowing, soccer, softball, tennis, track & field, and volleyball.
About TAYLOR
Taylor is a second-generation general contractor with over 40 years of experience in the design and construction of commercial, industrial, multi-family, and institutional buildings. Having successfully completed literally hundreds of projects, Taylor has the resources to deliver superior execution on all phases of every project from the ground up. For more information on our company, and a chance to address your construction needs, please visit our website at www.TaylorTheBuilders.com.
Related Posts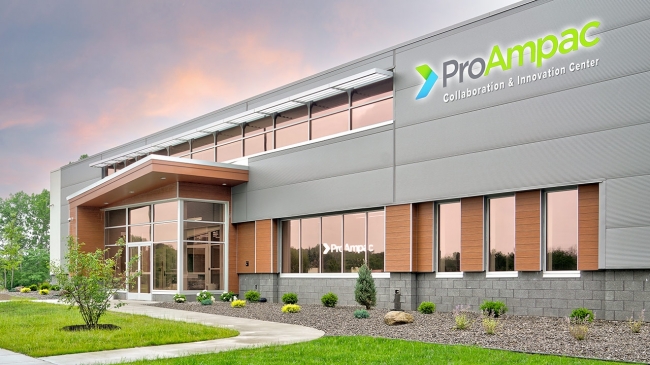 ProAmpac Opens Global Collaboration & Innovation Center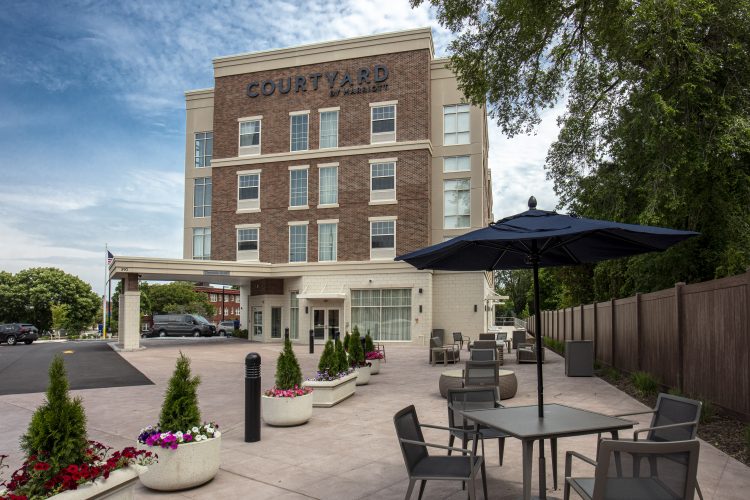 Taylor Celebrates Ribbon Cutting at New Courtyard By Marriott Hotel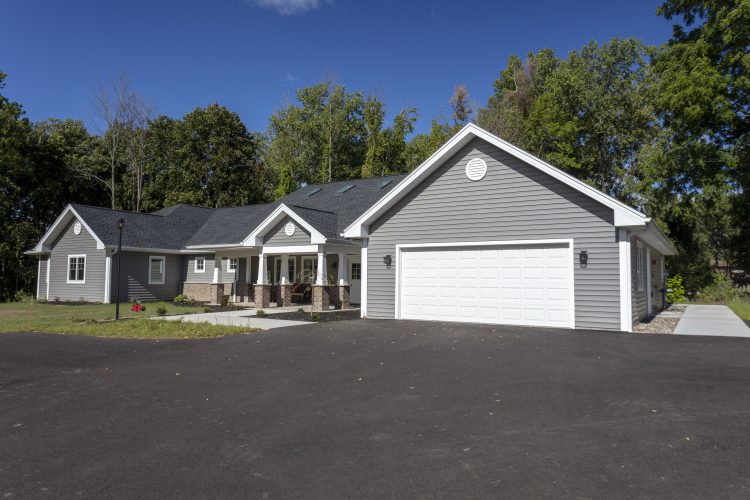 Heritage Christian Services Opens a New Neighborhood Home in Penfield