Kelly Jones, Martin Koegst, Keith Shugerts, Scott Burslem, Arika Mastin and Tim Levine Rappel During the 10th Annual "21 Stories For Scouts"
As part of the 10th Annual Seneca Waterways Council "21 Stories For Scouts" rappelling event on May 31st, Kelly Jones, Martin Koegst, Keith Shugerts, Scott Burslem, Arika Mastin and Tim Levine accepted the challenge to defy gravity by rappelling around 21 stories down the historic Kodak Tower in downtown Rochester to support the Seneca Waterways Council Urban Scouting program.
"I was never in the Scouts, but having spent time in the service, I know the importance of developing leadership skills and strong values, and the Scouts definitely does both," said TAYLOR Project Manager, Martin Koegst. "I'm glad to help raise funds for a great cause that benefits the Rochester area…and I get a pretty cool picture of myself rappelling down Kodak Tower!"
"I am excited and proud that Essex Hotel Management is partnering with Taylor to support the Scouts with this extraordinary event," said Scott Burslem, Director of Finance and Accounting at Essex. "To be able to support the Scouts, who prepares and educates kids on life lessons, Keith and I are grateful for all that have sponsored us as we officially went over the edge."
All six participants enjoyed supporting this event for the first time, while TAYLOR as a company has supported since 2012. Joining together for one common goal on the Rochester skyline was current TAYLOR Project Manager, Martin Koegst, and current Empire Project Manager Assistant, Kelly Jones. Development partners Keith Shugerts, Director of Hotel Development, and Scott Burslem, Director of Finance and Accounting, represented Essex Hotel Management. Tim Levine, Business Banking Relationship Manager at ESL Federal Credit Union, and Arika Mastin, Account Representative at ImageNow by Mahar, also joined the team for this exhilarating fundraising adventure.
In addition to TEAM TAYLOR, more than 100 local business leaders and scout supporters took advantage of this unique fundraising event. Donations go directly toward underwriting outreach programs for urban youth in the City of Rochester, including over 40+ after-school programs and summer camp experiences. The Seneca Waterways Council, Boy Scouts of America serves nearly 11,000 young people each year with leadership and character development programs that change lives and help prepare young people for life. For more information on the event, to donate, or learn how you can rappel Kodak Tower next year, visit www.21StoriesForScouts.org.
ABOUT SENECA WATERWAYS COUNCIL
The Seneca Waterways Council, Boy Scouts of America (BSA), serves the youth of the Counties of Ontario, Wayne, Seneca, Yates, and Monroe and the City of Rochester, New York. Seneca Waterways Council provides an educational program for boys and young adults to build character, to train in the responsibilities of participating citizenship, and to develop personal fitness. Please visit www.SenecaWaterways.org for more info.
ABOUT ESSEX
Headquartered in Rochester, New York, Essex Hotel Management, LLC has developed, owned and managed hotels and multi-family properties since the mid-1980s. The assets in our extensive portfolio represent over 3,500 hotel rooms and nearly 3,800 residential units located in 14 Eastern States. For nearly three decades, Essex's "solution driven" approach has resulted in a high level of satisfaction – for our partners, owners and guests alike. For more information, please visit www.essexhotelmanagement.com.
ABOUT IMAGENOW BY MAHAR
With the experience that 40 years brings to the print business, ImageNow continues to innovate and meet customer requirements with the latest products and technology. Although ImageNow is well-known for their service, reliability and long experience, customers are most amazed at the vast range of products. Look around the website and you'll see for yourself at www.imagenowbymahar.com!
ABOUT TAYLOR
TAYLOR is a second-generation general contractor with over 30 years of experience in the design and construction of commercial, industrial, multifamily, and institutional buildings. Having successfully completed literally hundreds of projects throughout New York State and across the country, TAYLOR has the resources to deliver superior execution on all phases of every project from the ground up. For more information on our company, and a chance to exceed your future construction goals, please visit our new website at www.TaylorTheBuilders.com.
Related Posts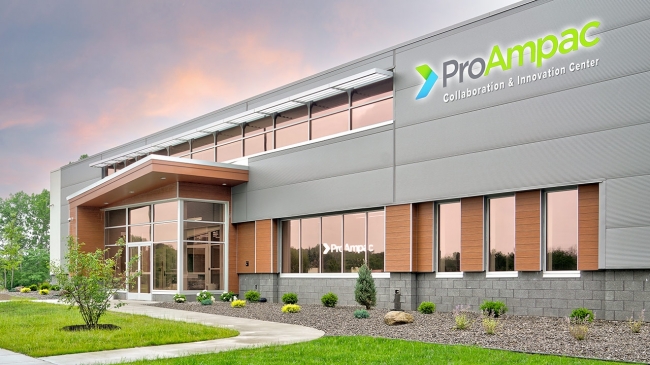 ProAmpac Opens Global Collaboration & Innovation Center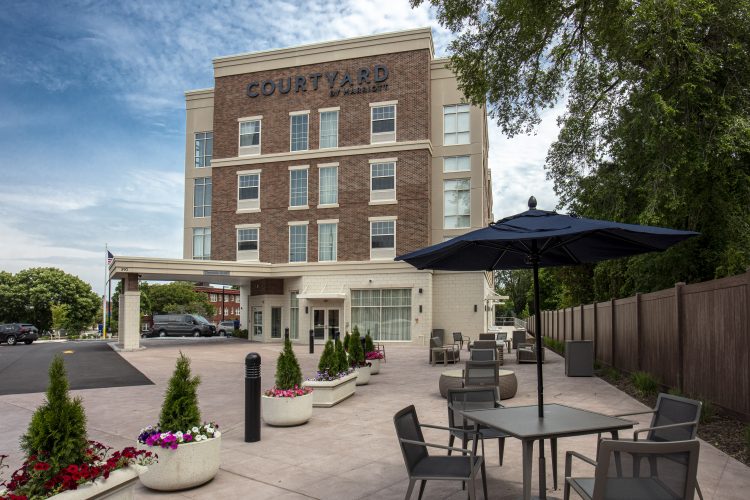 Taylor Celebrates Ribbon Cutting at New Courtyard By Marriott Hotel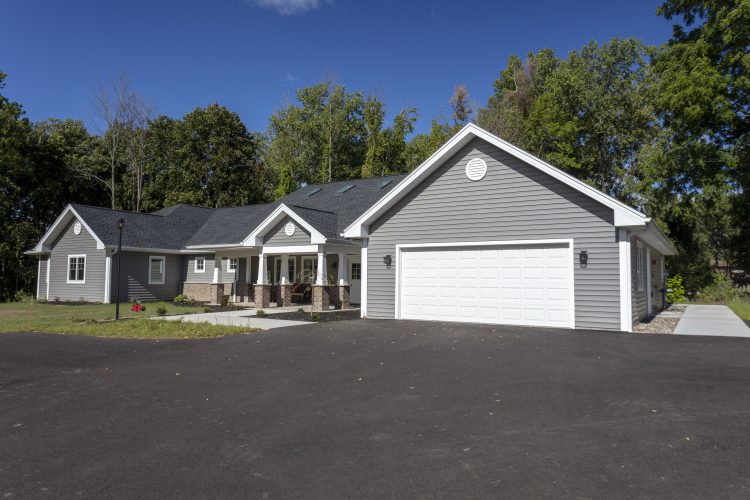 Heritage Christian Services Opens a New Neighborhood Home in Penfield