Taylor, McGuire and CJS Going Over The Edge for Urban Scouting in Rochester
Jim Taylor, Brook Lefler, Megan Mazurkiewicz, Robert Pyszczynski III, and Scott Selin Will Rappel During the 9th Annual "21 Stories For Scouts" Event
As part of the 9th Annual Seneca Waterways Council "21 Stories For Scouts" rappelling event on May 18th, Jim Taylor, Brook Lefler, Megan Mazurkiewicz, Robert Pyszczynski III, and Scott Selin will accept the challenge to defy gravity by rappelling around 21 stories down the historic KODAK Tower in downtown Rochester to support the Seneca Waterways Council Urban Scouting program.
"This event is always such a fun and exciting way to build awareness for the Urban Scouting program in Rochester, and bringing a landmark of the Rochester Skyline, and an icon in the world of film photography into the mix only adds to the excitement," says TAYLOR CEO Jim Taylor. "I'm particularly grateful for TAYLOR's many friends and associates who are stepping forward to help us fundraise for this terrific local organization, and the often overlooked opportunities it provides."
"As an Eagle Scout and avid supporter of the Boy Scouts of America, my involvement in this one-of-a-kind fundraiser was long overdue," says CJS Architects Designer/Project Manager, Scott Selin. "Having learned firsthand the skills, values, and friendships that Scouting develops, I am honored to participate in an event allowing urban youth the opportunity to fully participate and appreciate the same valuable experiences as I."
TAYLOR CEO Jim Taylor, who rappelled consecutive years from 2013-2014, will be participating for the third time, but his first at the new location. He will be joined on the Rochester skyline by current TAYLOR Superintendent, Brook Lefler, and current RIT Co-op Student, Megan Mazurkiewicz. In addition, design build partners Robert E. Pyszczynski III, Vice President of Construction at McGuire Development Company, and Scott Selin, Designer/Project Manager at CJS Architects, will join the team for this exhilarating fundraising adventure.
In addition to TEAM TAYLOR, more than 90 local business leaders and scout supporters will take advantage of this unique fundraising event. Donations go directly toward underwriting outreach programs for urban youth in the City of Rochester, including over 40 after-school programs and summer camp experiences. The Seneca Waterways Council, Boy Scouts of America serves nearly 11,000 young people each year with leadership and character development programs that change lives and help prepare young people for life. For more information on the event, to donate, or learn how you can rappel KODAK Tower with us, please visit www.21StoriesForScouts.org.
ABOUT SENECA WATERWAYS COUNCIL
The Seneca Waterways Council, Boy Scouts of America (BSA), serves the youth of the Counties of Ontario, Wayne, Seneca, Yates, and Monroe and the City of Rochester, New York. Seneca Waterways Council provides an educational program for boys and young adults to build character, to train in the responsibilities of participating citizenship, and to develop personal fitness. Please visit www.SenecaWaterways.org for more info.
ABOUT CJS ARCHITECTS
CJS Architects has been an award winning design firm in upstate New York since 1972, with studios in Rochester and Buffalo, New York. Areas of expertise are navigating complex, large-scale institutional environments with finesse while offering contemporary designs inspired by context and history. Experience includes higher education, cultural organizations, historic rehabilitation, adaptive reuse, sustainable development and luxury residential buildings. Please visit www.CJSArchitects.com for more information.
ABOUT MCGUIRE DEVELOPMENT CO.
McGuire Development specializes in: Real Estate Consulting, Development, Redevelopment, Property Management, Real Estate Services & Owner's Representation Services. McGuire Development's success is rooted in a commitment to provide transparent, open-book services to all of our clients. To learn more about "An Experience Built on Trust," please visit www.McGuireDevelopment.com.
ABOUT TAYLOR
TAYLOR is a second-generation general contractor with over 30 years of experience in the design and construction of commercial, industrial, multifamily, and institutional buildings. Having successfully completed literally hundreds of projects throughout New York State and across the country, TAYLOR has the resources to deliver superior execution on all phases of every project from the ground up. For more information on our company, and a chance to exceed your future construction goals, please visit our new website at www.TaylorTheBuilders.com.
Related Posts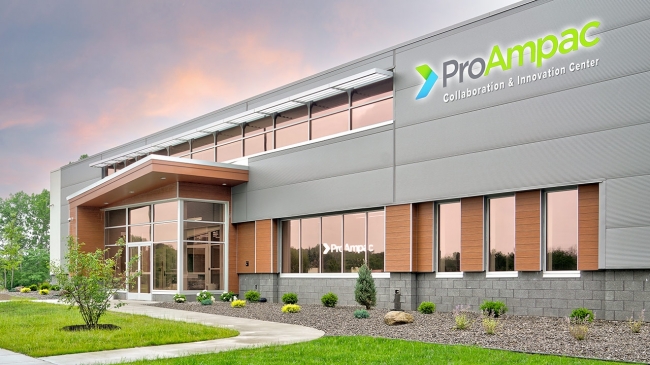 ProAmpac Opens Global Collaboration & Innovation Center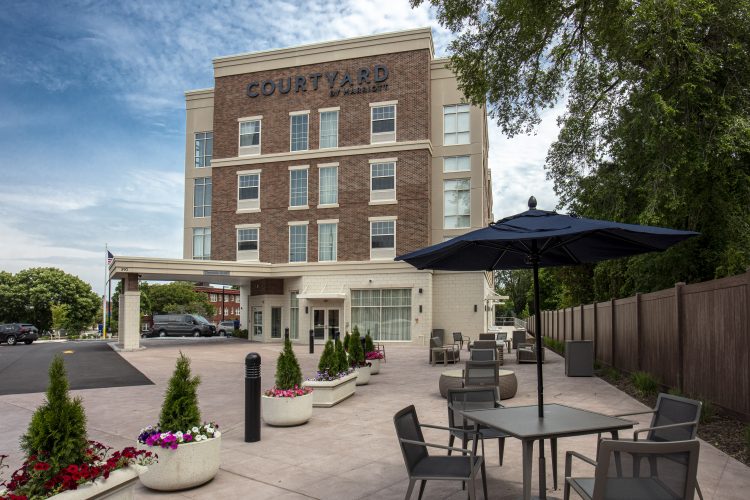 Taylor Celebrates Ribbon Cutting at New Courtyard By Marriott Hotel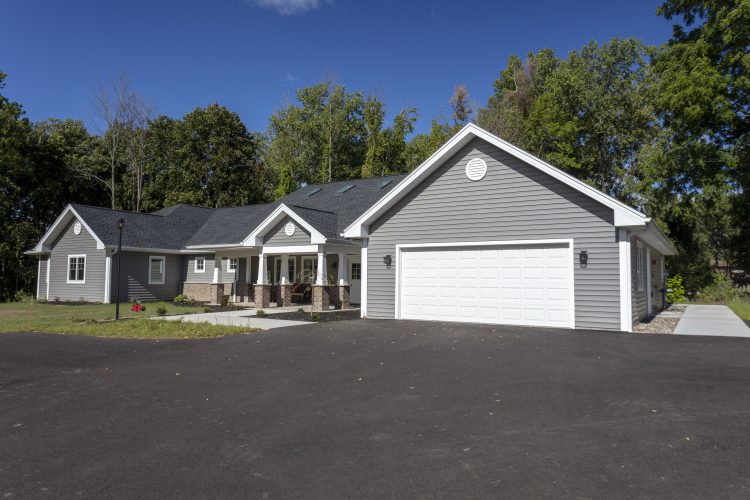 Heritage Christian Services Opens a New Neighborhood Home in Penfield