Chris Mellone, Mark Swinnerton, Jordan Witte, Jerry Mosier, Geoff Cook and Pace Electronics Sponsored Scout Lilyan Short Rappel During the 12th Annual "21 Stories For Scouts" Event At Historic Kodak Tower.
Rochester, N.Y., September 2, 2021 – As part of the 12th Annual Seneca Waterways Council "21 Stories For Scouts" rappelling event on August 27th, Chris Mellone, Mark Swinnerton, Jordan Witte, Jerry Mosier, Geoff Cook and Pace Electronics Sponsored Scout Lilyan Short (Troop 425) accepted the challenge to defy gravity by rappelling around 21 stories down the historic Kodak Tower in downtown Rochester to support the Seneca Waterways Council Urban Scouting program.
"Pace Electronics was so honored to partner with Taylor, the Builders and support a local scout to participate in this year's annual 21 Stories event," said Pace Electronics President Dawn Smith. "It is not often you get to experience something so incredible, support a local cause, and empower young ladies that anything is possible if you simply put your mind to it."
"This event is always such a fun and exciting way to build awareness for the Urban Scouting program in the City Rochester," says TAYLOR Project Executive Mark Swinnerton. "As a former scout and father of a soon-to-be Eagle Scout, I have experienced first-hand the values this program instills, preparing young people with leadership and character traits that will last their lifetime."
Six out of the seven participants enjoyed supporting this event for the first time (Geoff's fourth & second as famed Mr. Incredible!), while TAYLOR as a company has supported since 2012. Joining together for one common goal on the Rochester skyline was current TAYLOR Project Executive, Mark Swinnerton; TAYLOR Project Manager, Jerry Mosier; TAYLOR Project Manager Jordan Witte; and TAYLOR Director of Marketing and Business Development, Geoff Cook. Long-time project partner & property manager Chris Mellone, Director of Hotel Performance represented Essex Hotel Management. Lilyan Short represented local Troop 425, out of Webster, who was generously sponsored by growing Williamson-based and woman-owned firm Pace Electronics.
In addition to TEAM TAYLOR, more than 75 local business leaders and scout supporters took advantage of this unique fundraising event. Donations go directly toward underwriting outreach programs for urban youth in the City of Rochester, including over 40+ after-school programs and summer camp experiences. The Seneca Waterways Council, Boy Scouts of America serves nearly 11,000 young people each year with leadership and character development programs that change lives and help prepare young people for life. For more information on the event, to donate, or learn how you can rappel Kodak Tower next year, visit www.21StoriesForScouts.org.
 ABOUT SENECA WATERWAYS COUNCIL
The Seneca Waterways Council, Boy Scouts of America (BSA), serves the youth of the Counties of Ontario, Wayne, Seneca, Yates, and Monroe and the City of Rochester, New York. Seneca Waterways Council provides an educational program for boys and young adults to build character, to train in the responsibilities of participating citizenship, and to develop personal fitness. Please visit SenecaWaterways.org for more information.
 ABOUT PACE ELECTRONICS
Founded in 1969, Pace Electronics works with clients in the medical, industrial controls, automotive, and emergency lighting and safety product industries worldwide. In addition to the Wayne County location, the company, which sources electronic components from the Pacific Rim, maintains manufacturing facilities in China and Malaysia, a liaison office in Hong Kong and an additional warehouse facility located in San Diego, California. Pace Electronics has been named to the Fortune 500 list of the 100 Best Workplaces for Women. Women in fact represent half of the company's workforce, while 67% percent of company executives are women. Dawn Smith has served as Pace Electronics' Chief Executive Officer since 2012.
 ABOUT ESSEX HOTEL MANAGEMENT
Headquartered in Rochester, New York, Essex Hotel Management, LLC has developed, owned and managed hotels and multi-family properties since the mid-1980s. The assets in their extensive portfolio represent over 3,500 hotel rooms and nearly 3,800 residential units located in 14 Eastern States. For nearly three decades, Essex's "solution driven" approach has resulted in a high level of satisfaction – for our partners, owners and guests alike. For more information, please visit essexhotelmanagement.com.
 ABOUT TAYLOR – THE BUILDERS
TAYLOR is a second-generation general contractor with over 35 years of experience in the design and construction of commercial, industrial, multifamily, and institutional buildings. Having successfully completed literally hundreds of projects throughout New York State and across the country, TAYLOR has the resources to deliver superior execution on all phases of every project from the ground up. For more information on our company, and a chance to exceed your future construction goals, please visit our website at TaylorTheBuilders.com.
Related Posts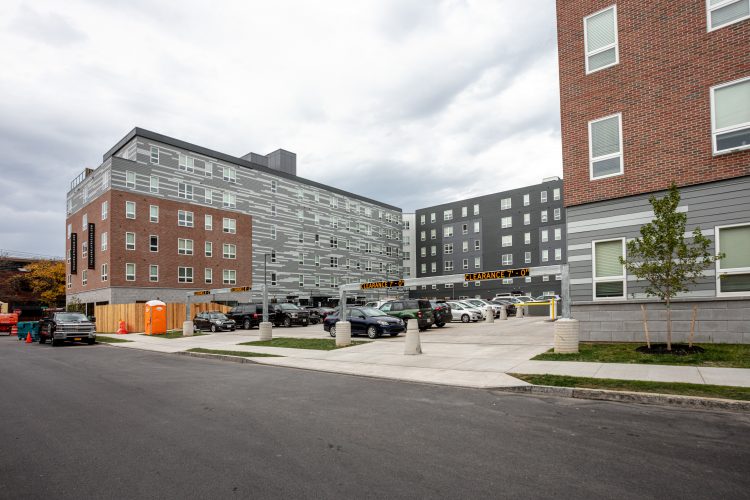 The Laurel – Luxury Student Housing Community Opens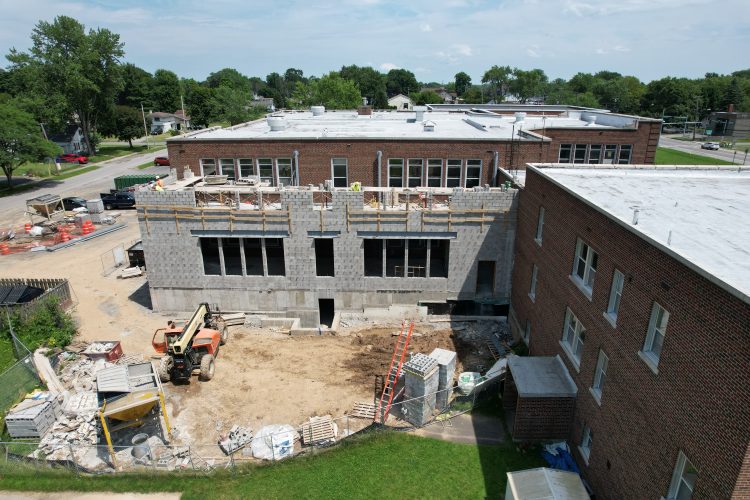 Vision Becomes Reality On Hope Hall's Expansion And Renovation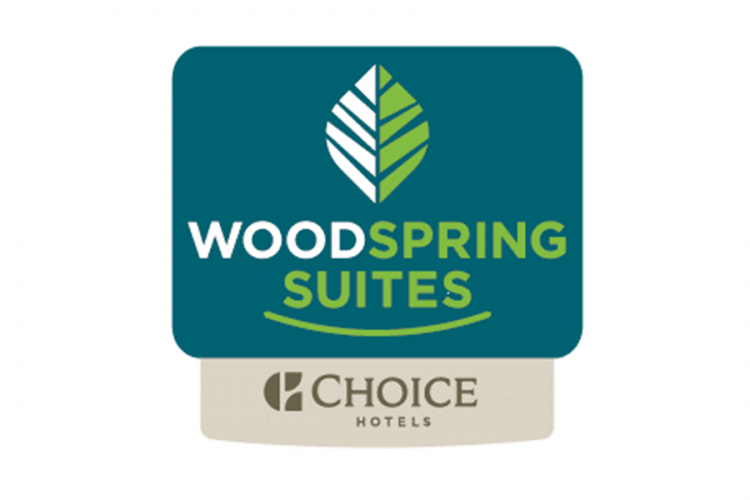 WoodSpring Suites Ribbon Cutting In Town Of Greece