School Halls Echo with the Sounds of Building Hope for Tomorrow
The expansion and renovation of Hope Hall School is now in full swing, on track to be completed by the start of school in September. The current music room and woodworking center will be upgraded and expanded, a new and updated science lab will be built, and a new inventory management center is being created under the Woodworking Center. The former science lab will be converted into a Social-Emotional Learning Center.
All of this building is the result of a four-year $18 million dollar comprehensive fundraising initiative called the Hope for Tomorrow Campaign. In addition to the construction taking place, this campaign funds general repairs to the school, parts of which are over 80 years old. The Campaign will also encompass financial aid and scholarships for students, funding for programs, capacity building and long term funding.
The groundbreaking on the new venture took place in mid-February. Since that launch, construction contractor Taylor, The Builders has made steady progress, digging the foundation on the expansion and laying the outside walls before the end of the school year. Asbestos abatement and wall removal had to wait until all of the students were done with school and the music and woodworking facilities were no longer needed for classes. The wing where the construction is happening has now been partitioned off for work, for the safety of the teachers and 40 students participating in Hope Hall's Summer Program, while the new exterior walls of the school are going higher each day.
"This is an exciting time for the school," remarked Sister Diana Dolce, S.S. J, the school's Founder and Executive Director. "Not since we completed the high school wing of the school in 2011 have we made such monumental changes to our building, which will allow us to better serve the needs of our students. Every individual, Foundation, and Corporate Partner who has made a gift to our Hope for Tomorrow Campaign can feel proud that they are helping children who learn differently thrive and become successful learners, and that they are making a significant investment in the future of our community."
Hope Hall is a 501 (c) (3) non-profit school, whose teachers use The Dolce Method of Learning Mastery©, created by Sister Diana. This unique methodology is specifically designed for students with learning challenges such as ADD, ADHD, anxiety disorders, forms of Autism, Central Auditory Processing disorder, and/or a low average IQ​.
Hope Hall thanks key donors, Mark and Maureen Davitt, Robert F. and Mary P. Hastings Foundation, the Karpus Family Foundation, and Florence M. Muller Foundation, along with hundreds of others, for their generosity in supporting the vision of the Hope for Tomorrow Campaign in transforming Hope Hall School, in order to provide augmented services and enhanced programming, scholarships and financial aid.
For more information on the Hope for Tomorrow Campaign, and to make a gift or become a Corporate Sponsor, visit:  https://tinyurl.com/HopeforTomorrowCampaign.
If members of the press would like more information, or would be interested in scheduling interviews regarding this Campaign or construction project, please contact Samantha Standing at Samantha.Standing@HopeHall.org or call her at (585) 451-6907.
* * * * *
About Hope Hall
Established in 1994, Hope Hall is a private, non-sectarian, 501 (c) (3) not-for-profit school for students in grades 3-12 who experience frustration in a traditional classroom setting. Students come to Hope Hall with various medical and neurological disorders including ADD, ADHD, anxiety disorders, forms of Autism, Central Auditory Processing disorder, or a low average IQ. Hope Hall is committed to the belief that when given respect and enough time in a supportive learning environment, all students can become successful learners. For 29 years this philosophy has helped students who learn differently achieve academic and personal success. Hope Hall has a 100% graduation rate and 100% of its students are college or career ready, or prepared to go into 18-21 transition programs.
Of Hope Hall's diverse student population, 87% have significant economic challenges, and the majority are the "working poor" who receive little or no help from social services. Almost 50% of them have the Rochester City School District as their home district. For the City of Rochester, students with an I.E.P. have a 48% graduation rate, and throughout Monroe County, they have a 67% graduation rate, as of August of 2020.  Despite these many barriers, Hope Hall students consistently achieve personal and academic success, mastering all core subjects at a minimum of 80% and pursuing careers that help them to reverse the cycle of poverty and achieve economic independence.
About TAYLOR The builders, Contractors for the Hope for Tomorrow Expansion and Renovation
TAYLOR is a turn-key contractor with more than 35 years of construction management, general contracting, and design build experience, and hundreds of success stories.
They continue to help transform New York State and expand across the country, delivering superior execution and client satisfaction in every phase of every project.
About PASSERO ASSOCIATES – Architects for the Hope for Tomorrow Expansion and Renovation
PASSERO ASSOCIATES' dedicated staff of over 150 professionals provides high-quality, value-oriented architectural design, planning, engineering, structural engineering, survey, sustainability, program management, design-build, construction observation, 3D visualization, and virtual infrastructure services and solutions throughout the Northeastern, Midwestern, and Southeastern United States.
Related Posts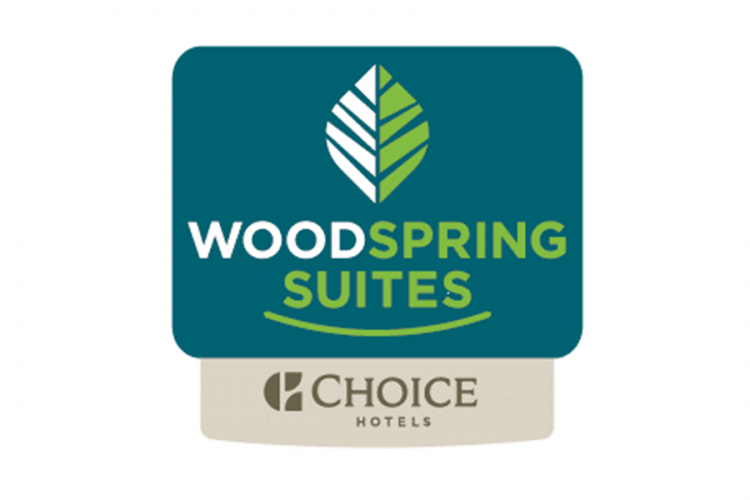 WoodSpring Suites Ribbon Cutting In Town Of Greece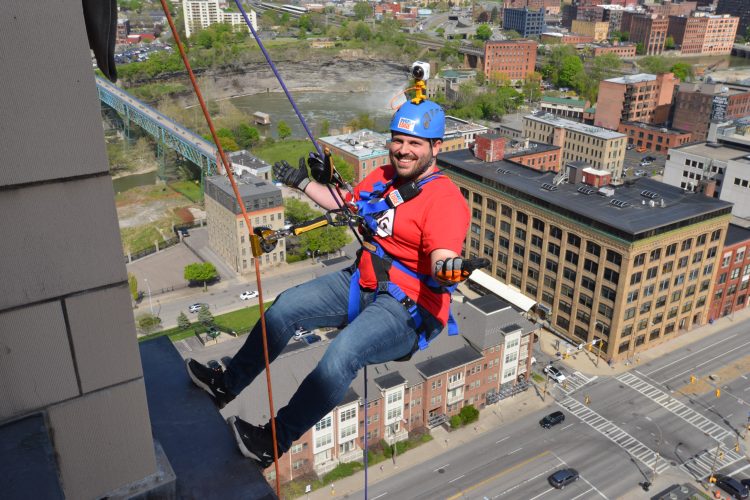 Taylor, Passero, Hope Hall School Go Over The Edge For Urban Scouting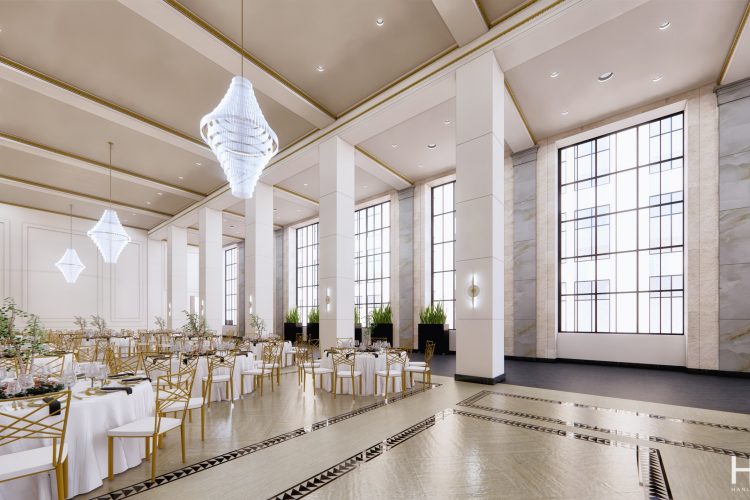 Renovations Underway for Luxury Wedding Venue at Arbor Midtown