Hope for Tomorrow Campaign Lead Donors Lay the Groundwork to Fulfill a Vision of Transformation
Hope Hall School broke ground last month on a major expansion and renovation of its building, part of which is over 80 years old. The project will double the size of the school's Woodworking Center and Music Room, add an Inventory Management Center, create a brand new Science Lab, more than doubling the current lab, create a new Social Emotional Learning Classroom, and fund other critical repairs and renovations.
The groundbreaking ceremony included several lead donors, along with representatives from the Town of Gates and the project's architectural firm and general contractor.
Everyone sported hard hats, and wielded gold shovels to raise an inaugural shovel full of dirt, marking the launch of this transformational project. Now in its final year, this four-year, $18M comprehensive campaign has raised more than $14.9M. There is currently an anonymous $300K matching gift in place, made by the family of a former Board of Trustees Member, to help the school continue its fundraising momentum.
Hope Hall is thrilled to be working with the Rochester-based architectural firm of PASSERO ASSOCIATES, and to have TAYLOR The builders, located in East Rochester, as its general contractor for all facets of the construction.
Hope Hall wishes to thank key donors, Mark and Maureen Davitt, Robert F. and Mary P. Hastings Foundation, the Karpus Family Foundation, and Florence M. Muller Foundation, along with hundreds of others, for their generosity in supporting the vision of the Hope for Tomorrow Campaign in transforming Hope Hall School, in order to provide augmented services and enhanced programming, including scholarships and financial aid, as well as unique programs tailored to the needs of our students.
For more information on the Hope for Tomorrow Campaign, and to make a gift, visit: https://tinyurl.com/HopeforTomorrowCampaign.
If members of the press would like more information, or would be interested in scheduling interviews regarding this Campaign or construction project, please contact Samantha Standing at Samantha.Standing@HopeHall.org or call her at (585) 451-6907.
About Hope Hall
Established in 1994, Hope Hall is a private, non-sectarian, 501 (c) (3) not-for-profit school for students in grades 3-12 who experience frustration in a traditional classroom setting. Students come to Hope Hall with various medical and neurological disorders including ADD, ADHD, anxiety disorders, forms of Autism, Central Auditory Processing disorder, or a low average IQ. Hope Hall is committed to the belief that when given respect and enough time in a supportive learning environment, all students can become successful learners. For 29 years this philosophy has helped students who learn differently achieve academic and personal success. Hope Hall has a 100% graduation rate and 100% of its students are college or career ready.
Of Hope Hall's diverse student population, 87% have economic challenges, and the majority are the "working poor" who receive little or no help from social services. Almost 50% of them have the Rochester City School District as their home district. For the City of Rochester, students with an I.E.P. have a 48% graduation rate, and throughout Monroe County, they have a 67% graduation rate, as of August of 2020. Despite these many barriers, Hope Hall students consistently achieve personal and academic success, mastering all core subjects at a minimum of 80% and pursuing careers that help them to reverse the cycle of poverty and achieve economic independence.
About TAYLOR The builders
TAYLOR is a turn-key contractor with more than 35 years of construction management, general contracting, and design build experience, and hundreds of success stories.
They continue to help transform New York State and expand across the country, delivering superior execution and client satisfaction in every phase of every project.
About PASSERO ASSOCIATES
PASSERO ASSOCIATES' dedicated staff of over 150 professionals provides high-quality, value-oriented architectural design, planning, engineering, structural engineering, survey, sustainability, program management, design-build, construction observation, 3D visualization, and virtual infrastructure services and solutions throughout the Northeastern, Midwestern, and Southeastern United States.
Photo from groundbreaking, including L. to R., John Thorne of Florence M. Muller Foundation, Maureen Davitt, Mark Davitt, Hope Hall Board of Trustees Members Donna Murano and Robert August, Peter Roetzer of Passero Associates, Sister Diana Dolce SSJ of Hope Hall School, Mira Majibovsky of Passero Associates, Karl Schuler and Ashley Quaintance of Taylor The builder, and Cosmo Giunta, Gates Town Supervisor.
Related Posts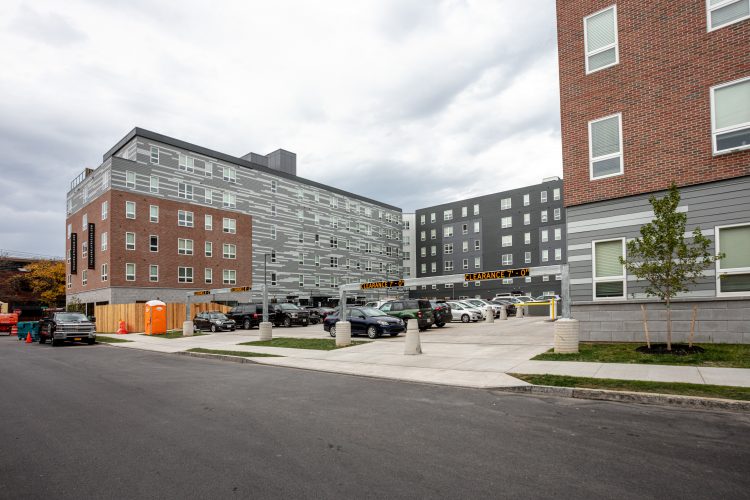 The Laurel – Luxury Student Housing Community Opens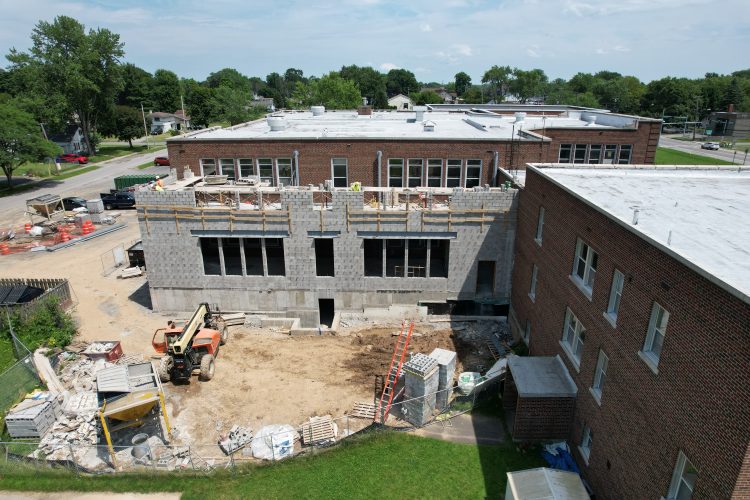 Vision Becomes Reality On Hope Hall's Expansion And Renovation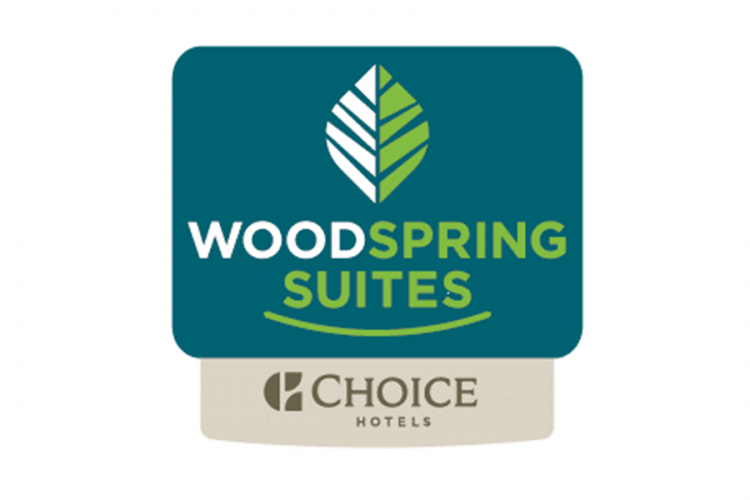 WoodSpring Suites Ribbon Cutting In Town Of Greece